Is IDrive Better Than SOS For Cloud Backup?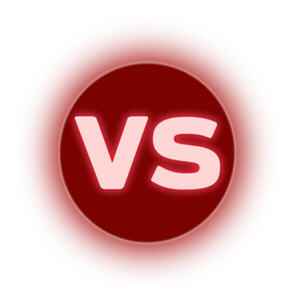 Comparing IDrive vs. SOS online backup seemed like a good idea since both of these cloud backup services rank at the top of our review rankings.
With the exception of streaming media (which only SugarSync seems really tailored to do) both of these services tick off most all of the really important boxes.
Both of these companies have been around for quite a while, seem worthy of your trust, and spend more time running their business – and improving their service – than advertising to get more customers. This latter point is probably why neither is really a household name yet.
What we will find is that one of the primary distinctions is simply price, but let's take a close look and see what criteria you might use to decide upon one over the other.
Feature Rundown Of IDrive vs SOS
The nice thing about the two of these online backup services is that you can't really go wrong with either of them. There are distinctions, though, that might make you happier with one over the other.
Before we get to the summary table, let's take the view from 35,000 feet and see what key features they both support with minor variations.
Key Features Shared By Both SOS and IDrive
Both companies have a product for the home market and the business market. With IDrive, the business upgrade is IBackup. For SOS, it's pretty much called SOS for Business – makes sense.
Neither company supports Linux, but do have Windows and Mac versions and support 64 bit computing, which is becoming more prevalent.
And while some cloud backup providers limit file sizes, neither of these do; so those large videos will backup just fine with the only exception that IDrive's continuous backup feature will not backup files larger than 500MB since that could cause a contention issue.
One thing we insist on, since we store our data on servers of one variety or another, is network drive support. Both include this, though with IDrive you need to map the network location to a local drive letter; SOS works either way.
Strong encryption starting BEFORE your data leaves your computer or device.
External hard drive data protection.
Outlook data file protection (this was once a distinction, these days most offer this support), along with other open and locked files.
No bandwidth throttles at the cloud end; both are VERY fast to backup and restore.
Both services can arrange for you to receive a physical media of some type to speed restore of large amounts of data for a separate fee.
The plans both offer out of the box for the SIZE storage you need are somewhat similar, but with IDrive you can have an unlimited number of DEVICES; with SOS they limit you to 5 devices. And when one person may have a PC, notebook, tablet and a phone, it pretty much becomes a 1 USER plan for a lot of people.
Another important distinction with IDrive and SOS is that both companies do NOT delete data on you; only you delete it. For instance, some companies will delete a file after it is no longer on your c0mputer for a period of time, such as 30 days.
Feature Comparison Table
| Compare IDrive vs SOS | IDrive | SOS |
| --- | --- | --- |
| Devices |  Unlimited |  5 |
| External Drive Support |  Yes |  Yes |
| Network Drive Support |  Yes (Mapped only) |  Yes |
| Local Backup Option |  $$ Addon |  Yes |
| Versions Stored |  30 |  Unlimited |
| Open & Locked Files |  Yes |  Yes |
| Scheduled Backups |  Yes |  Yes |
| Manual Backups |  Yes |  Yes |
| Lowest Cost Plan | $49.50/yr | $99.99/yr |
| Smallest Plan Size | 150GB | 100GB |
| Secure File Sharing | Yes | Yes |
| Mobile App | Yes | Yes |
| Free Account Forever |  5GB |  No * |
Each of these online backup services have features not found in the other that are worth mentioning. None is likely to be a game changer but when the services are so similar, who knows, one of these may be the deciding factor for you.
Unique Features Of IDrive
Open your online backup account inside of Windows Explorer, similar to another drive letter
On the "con" side, if you have a tight hardware firewall configuration you may have to open specific firewall ports for the software to connect. 99.99% of home users should not have a problem…
The best "continuous backup" feature of any online backup software we have reviewed (again, files under 500MB only)
Unique Features of SOS
Geo diversified servers; meaning your data is all subject to being wiped out by one large natural disaster
Facebook backup
On the odd side, if you have a Smartphone account – at a separate pricing structure, you CAN get a 5GB free account that can also backup your PC. We did not test this and find something strange and difficult to understand in almost every company's strategy somewhere!
What's NOT To Like About These Two Services
For the most part, the only glaring shortcoming of IDrive and SOS is in the mobile support; I think more and more people may be wanting to stream media from their cloud backup account.
While both have a decent smartphone app for the major phone operating systems only, there are limited things one can do with them. Besides media files, though, there are limits to what files you would want to download to a mobile device anyway unless you are dealing with a tablet.
Some services allow online editing of files but we have not seen a huge demand for that, so neither of these having that feature is probably not a big deal for you, either.
For the vast majority of consumers we deal with, these two companies are at the top of the heap when it comes to a feature fit.
Does Our Comparison Of IDrive vs SOS Help You Decide?
If you think you have decided which cloud backup provider is right for you, then maybe it's time for you to sign up for a free trial and make sure the one you have picked really does work out.
With IDrive you can get a 30 day free trial, but 5GB is yours free forever, click here to start now with IDrive
With SOS you get just a 14 day free trial and it's limited to 50GB, but that should be large enough to try for 2 weeks; click here to start now with SOS