Mozy Online Backup, one of the best and most popular cloud computer backup solutions has (finally?) released mobile apps for iPhone and Android. The apps will work for both Mozy Home accounts and Mozy Pro online backup accounts.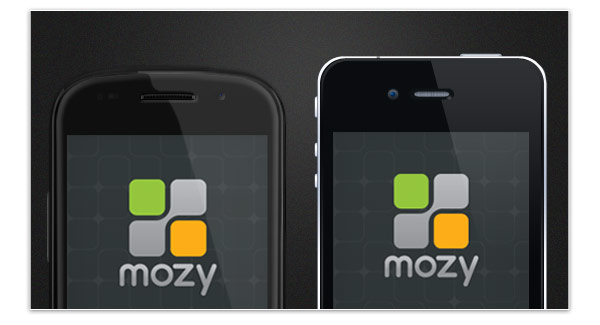 For right now, you can only access your files by downloading them to your phone.
For instance, if you have a music file in your backup account and you tap it, mozy will download that file to your sdcard (/mnt/sdcard/Mozy/Mozy Music – on my Droid X), then either play the file or give you a choice of which app on your phone to use to play it.
Then next time you tap that song, it will tell you if it is already downloaded to your phone but offer to download again if you like.
Mozy Online Mobile App Security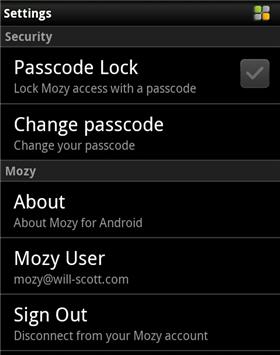 Two nice security features of the Mozy Online App are:
In the case of Mozy Pro, the administrator can disable Mobile Apps to restrict access of sensitive data
Mozy offers you the choice to setup a passcode lock to access your data via the mobile app (see screenshot). If not set, anyone with access to your phone could pull up your data with app. Keep in mind, someone with your phone can also access your SD Card data you may have downloaded there.
Where to get the new Mozy mobile apps
For the new Mozy iPhone app you can get it at the iTunes store.
For the new Mozy Android app you can download from the marketplace.
Both are free.
(Hey, Mozy – Could you add an "Exit" option to the Menu?)
Start a free trial for Mozy online backup!