Should You Steer Clear Or Subscribe?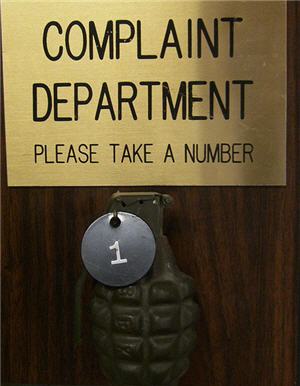 The subject of MyPCBackup Complaints comes up fairly frequently because old stories on the internet never die, they just get embellished.
When MyPCBackup first came on the scene a couple of years ago they did, like most other young companies, encounter some growing pains.
But remember, even Google has lost people's data and no one has more access to resources than the big 'G'.
Our Readers Complained About MyPCBackup
In the early days of MyPCBackup we did have some of our readers compain about MyPCBackup and even complain that the customer service was not responsive.
However, a slightly different tale emerged when we contacted the company directly to find out about some of these.
One user in particular actually seemed to refuse help by customer support, and the company provided me with the details of what was offered to him.
Some other complaints were tracked down to competing companies wanting to give MyPCBackup a bad online reputation.
So, while there were some issues, the worst complainers seem to be not genuine. In the process, though, we found that the people at MyPCBackup were actually then – and continue now – to be the MOST responsive to those of us at OnlineBackupSpot.com who have reached out to them on a number of issues over the years.
Real MyPCBackup Complaints
There have been, as we have stated in many posts, some legitimate issues with the online backup service itself. Overall, none more so than other vendors.
To a degree, since SO MANY PEOPLE have chosen to use MyPCBackup, one has to keep in context the PERCENTAGE of problems (number of complaints / number of users) and with the number of users so high, the number of complaints will grow and still have a low percentage of problems.
Some of the early complaints were about upload speed. Those have been corrected long ago and now the upload speed is quite decent.
A few did have some trouble getting a response from support initially, but that too was corrected and chalked up (on our part) to the company growing so fast.
The Bottom Line
The bottom line is that MyPCBackup uses solid server technology to protect your data, has customer service that will respond and that you CAN get your data back when you need it.
Therefore we do have, in part because of the insane low cost of the service – especially considering that it is unlimited online backup – MyPCBackup rated highly in our online backup reviews listing.
We just posted yesterday, in fact, how MyPCBackup increased our free trial account just a couple of weeks of our request for them to enlarge that account capacity; coincidence? Don't know 😉
Start your Free Trial to MyPCBackup right away – click here now