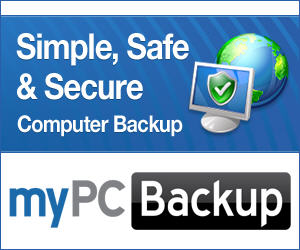 Since we have been working on our new MyPCBackup Review we have been spending some time testing the software.
Naturally, we had some questions and called tech support to get the answers so our review would be as complete as possible.
Since this is one of the few online backup software companies to offer unlimited backup, no file size limit and no bandwidth throttling, needless to say we have been anxious to get hands on.
The MyPCBackup video below shows you around the software itself and also some very important configuration changes you are definitely going to want to make.
Try MyPCBackup Now – 14 day free trial!
Yes, we are going against the company's own recommendation in a place or two but we fully explain why.