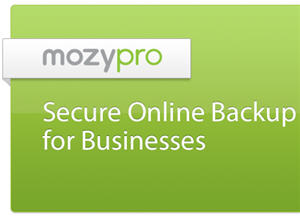 How is your data protected if your business should suffer a fire, flood or other catastrophic loss of computer systems and data? Mozy Pro with automatic off-site online backup for business would have you covered.
Most companies that do have an off-site backup plan in place either carry it out sporadically, have never tested it or do not cover all of their data backup needs, just what is convenient.
Our motto at OnlineBackupSpot is that if it's not automatic it just doesn't happen.
We have configured companies servers for automatic online backup to Mozy Pro's server centers so that business owners and decision makers can not only qualify for ISO certifications and discounts on business continuance insurance but also so they can sleep better.
Because disasters do happen.
One such fire struck a lavender planting, harvesting and sales organization in the state of Washington just a couple of years ago. Everything was lost including their Macintosh server.
Since all of their data was being automatically backed up to cloud online storage at Mozy Pro daily, it was a fairly simple matter of setting up a replacement server in temporary headquarters and then restoring their business critical data onto that server from CDs shipped overnight from Mozy.
Without data, most companies these days would simply go out of business. The time and cost to reconstruct what data can be reconstructed in addition to suffering the loss of irreplaceable formulas, designs and other historic data can simply be more than the market and finances will allow.
Smart lenders will even require you to have this type of data protection. (Oh, yours doesn't? No wonder so many banks are in trouble these days)
Get the peace of mind that having your business protected will bring.
Start with Mozy Pro right now and see for yourself how easy quality and secure online backup for business can be. (There is no free trial but there is a Money Back Guarantee)