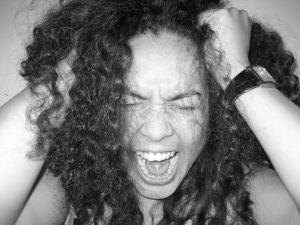 This is a computer users worst nightmare, they go to turn on their PC and nothing happens. Fine, it's probably just the power supply, right? Not in this case.
For this unlucky woman who works for a friend of mine, the hard drive totally fried – and took out the power supply with it.
In most cases like this there is some way to get the data off of the drive without spending thousands for a clean room "operation". Maybe a Vantec USB adapter and hook it up to a good computer.
But with this hard drive it was internally shorted so any computer or power supply we hooked it to simply would not power up as a fail-safe.
If this woman had been protecting her data with an automatic online backup service like the real-easy-to-use Zip Cloud service (and it's cheap besides), then we would simply install a new hard drive and start restoring her data.
Instead, there is a lot of work she will have to recreate.
We have long said that the only way to make sure a computer is backed up is if the backup happens automatically, and that's the primary problem with the old tape backup systems. If there was not a good tape in the drive, enough space on one tape for the full backup, and the tape drive not too dirty, only then would it matter if a backup was scheduled.
With online backup you don't have to worry about any of that.
With UNLIMITED online backup, you don't have to worry about all of your data fitting on your quota.
And if the backup is not easy to setup and simple to figure out? Guess what, you will find yourself without a complete backup.
All of this combined is a good reason for you to checkout Zip Cloud. Zip Cloud is easy to setup and use, has unlimited online storage, and it is inexpensive besides. Oh, and it's fast, too.
Did you know you can try it out absolutely free?
Try Zip Cloud right now, for free, and find out if it will be a perfect fit for you. Then never worry again about losing data when a hard drive fails.